Hours/Rates
Regular Business Hours (eff. 9/2):

Saturday….10 am to 10 pm
Sunday……Noon to 10 pm
Monday……By Appointment
Tuesday……4 pm to 10 pm
Wednesday….9 am to 10 pm
Thursday…..4 pm to 10 pm
Friday…….9 am to 10 pm
Open Bowling available.

Some limitations during league play, birthday parties or group events.
OPEN BOWLING RATES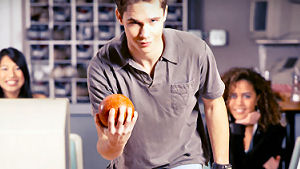 OPEN BOWLING RATES
Per game:
$5 per person per game
includes rental shoes
Children ages 10 and under: $4 per person per game
—————————-
Hourly rates (available by request)
Price per lane –
partial hours pro-rated
(includes rental shoes)
1-2 bowlers $25/hour
3-4 bowlers $30/hour
5 or more bowlers $35/hour
—————————-
Bumpers available on many lanes for small children and the disabled at no added charge.

Subject to lane availability.

Rates subject to change without notice.