---
---
Good news bowling fans! Bowling for the general public is back!
Open Saturday Noon to 9;
Closed Sunday, May 28 and Memorial Day
SUMMER BUSINESS HOURS * (eff. 5/18/2023)
Saturday….12 noon to 9 pm
Sunday….12 noon to 9 pm **
Monday….5 pm to 10 pm **
Tuesday….closed
Wednesday….5 pm to 10 pm **
Thursday.¶..5 pm to 10 pm
Friday….9 am to 10 pm
¶ All-You-Can-Bowl Special $12 per person subject to lane availability,
Thursday 5:30 pm to 9:30 pm
** Some lanes are available alongside leagues, evenings 6 – 10 pm.
* Group events, fundraisers or parties may be booked outside of regular business hours at management discretion; please contact us to discuss.
Bowling shoes are required to be worn while bowling
, or while assisting children or others to bowl. Per the Board of Health,
socks are required
to be worn while wearing rental shoes.
Hours of operation subject to change without notice.
OPEN BOWLING RATES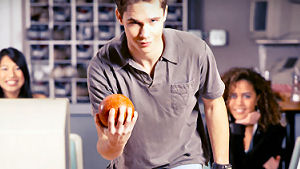 Per Game:
$6 per person per game
includes rental shoes
Children ages 10 and under:
$5 per person per game
—————————-
Timed Rate Per Lane (pro-rated for partial hours): for groups using 3 lanes or more *
$36 per lane per hour
includes rental shoes
* Default rate for unscored or underscored bowling
—————————-
Bumpers available on many lanes for small children and the disabled at no added charge. Please do not request bumpers for able bodied adults and teens.
Subject to lane availability.
Rates subject to change without notice.